Capturing Memories One Click at a Time
Tips for Photographing Your Children
By Samantha Lake, Family Photographer, Samantha Lake Photography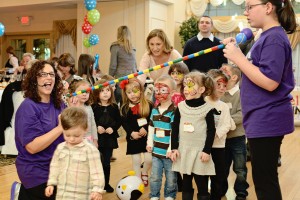 You don't have to have an expensive camera or be a photographer to capture moments that you will look back on and smile. So get that camera out, bring it with you, and get snapping!!
1) Get them in their element- Although posed pictures in a studio are adorable, there is nothing like the smile on your child while enjoying the park, or eating an ice pop, or playing their favorite sport. My favorite place to take pictures is at a park or at the beach, children are so in their element running and enjoying nature. Capture their love and smiles and bring that camera outdoors with you.
2) Zooooooooooooooom In– Don't be scared to get nice and close. When you zoom in and focus on your child's beautiful face, you forget about what is going on behind them and capture all the features you like the best. Even if there is some left over cheese doodle in their teeth, you will look back at that and laugh.
3) Get in the picture– Your children will look back on photographs and smile, they will not judge your hair or clothes. They will be so happy to have those memories captured. So don't forget to get in front of the camera with your children, they are only little once.
4) Sing and get silly– No one can make your child laugh and smile quite like you can. So get singing all those silly songs and capture those happy moments and big grins! Children's expressions are priceless!!
5) Edit that out?- Scratches, bruises, scrapes- don't worry about them for everyday pictures. Each one of them comes with a story, one that you will be able to tell them in years to come.
Don't worry about getting a perfect photograph- some may be blurry and some may not be just what you were looking for but every one will be a perfect memory. Happy snapping……………….
One Response to Capturing Memories One Click at a Time