Gifts for Your Children Don't Have to Cost a Thing!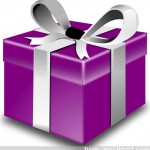 Okay, so we all do it. We run to the store to buy what our children have asked for all year long.  Every commercial is so cleverly constructed to inspire those young minds to sheer, uncompromising desire. But what if you don't want them to have that toy or video game?  What if you just don't want to spend the money?  What if you don't have it?
Okay, time to call in the "experts!"  I am happy to be able to help!  In our children's party entertainment company, we like to think that what we do is totally unique and one of a kind.  The truth is, the actual "what" we do can be done by anybody.  I believe our unique take on party entertainment is in the way we do it.  It is all in the CREATIVITY!  We can add to a theme with creativity, we can personalize the party creatively, and we are creative in our approach to how we engage each child at the party.
So that is the gift I offer YOU for the holiday.  Time to get Creative!
According to my fabulous business coach and great friend, Melody Stevens (aka the Time Millionaire), what your children really want from you is TIME!!
So here are my BEST CREATIVE GIFTS FOR CHILDREN:
Ice Cream with just "you and me!"
Family Game Night
20 minutes to play whatever you want with mom or dad!   (My daughter would always pick dolls.  Not my favorite thing to do, but this was her time, and I always ended up enjoying it too!)
Movie Night (DVD, On Demand, Free movie from the Library, and if you go to the theater, bring your own snacks, water and popcorn!!)
Karaoke Night   (C'mon – belt one out for the kids!)
Bake Cookies (It is a special occasion for my children when I bake their favorite cookies!!)
Choose Your Favorite Dinner Night
Coupon to Stay Up Late (Could be 15 extra minutes only on a weekend – but to your child, could be a great gift!)
*Post your own creative ideas below – please!!  Share your own wonderful traditions!
BONUS:  For Chanukah Gelt, give your children a quarter the first night and keep on doubling until the eighth! 25₵, 50₵, $1, $2, $4, $8, $16, and $32!  Adds up to a nice sum!  I'll let you figure that out…
EXTRA BONUS to SAVE OUR PLANET!!  Forget the wrapping paper and cards!!  Wrap with newspaper comics, make wrapping paper by coloring or painting on grocery bags, make your own cards OR forget the wrapping altogether and HIDE THE PRESENTS!!  My children used to love searching for their gifts and I didn't have to wrap them because when they found them, that was the surprise!!
Have a "Stress Less" Holiday Season!
For more on Melody's Time Saving Tips for the Holidays:  http://us2.campaign-archive2.com/?u=49c192f6b6491ef04b1b72b38&id=9e1d9bc988&e=caeae5041c
2 Responses to Gifts for Your Children Don't Have to Cost a Thing!