I'm a Cartoon!
I have always dreamed of having a cartoon drawing of myself!  LOL  Not a caricature, though, because most times I don't find those things very flattering.  Well, my dream came true.  I love when you get a vision in your head and you manifest it in your life.  Somehow, the right people have come together to help me make my new CD and design.  Vinnie Corona-Evans is the CD designer for my album, "Roller Coaster Ride."  Well, it happened!  3…..2….1…..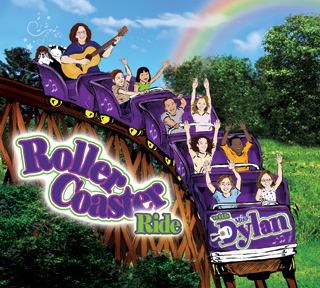 I am also ready to have someone illustrate two of my songs into CD/Books for children!  Don't you love children's books with music?  Would you like to see our oringial songs "Roller Coaster Ride" or "My Birthday Song" with a whole book to go with it?   I can see it now….
PS – I also dreamed that this album would win an award so I can say "I am an award-winning singer/songwriter!  Now I can add this to my number of blessings:  In 2013, this album won a Parents Choice Approved award!  Dreams do come true!  You can listen to the songs on this CD by clicking here.