Parties: Then and Now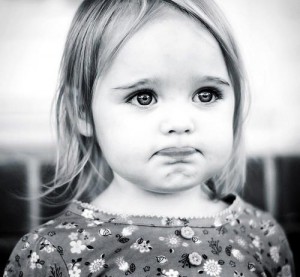 "It's My Party (and I'll Cry if I Want To)" was sung by Leslie Gore in 1963.  This was written during the  Cold War when John Kennedy was President, so why are we still accepting this as status quo?  Okay, kids cry at their party sometimes.  They get scared, hungry, uncomfortable, and overwhelmed.  As parents, we do everything in our power to try to make our children happy.  So why then do we still consider clowns and characters as the "go-to" form of entertainment for babies and toddlers when they might likely freak out their child?  Yes, they love Elmo – but not when he's six-feet tall!!! 
Well, that was THEN and this is NOW!  I know parents are out there looking for something special for their child's birthday party.   I hear from my clients all the time that they love that I offer something unique and uplifting to entertain their party guests using MUSIC.  Parents today have also realized the huge impact music has on their young children.  They start moving their bodies almost from day 1 to sounds and rhythms of all kinds.  Most of our celebrated events involve music in a big way, so why not children's parties?
I have always wondered – why don't more children's musicians offer musical parties?  I believe it's because they are not sure they can hold the attention of 20 children varying in age from babies to 8 years old for more than 15 minutes!  There are a few of us who figured out the "party puzzle," but not enough.  This is a call to all musicians out there to find a way to entertain because we are so desperately needed.  It is time to change and challenge the kids' birthday party trend!  (If you are a musician and have questions about this, please contact me!)
The new party of today has children laughing, singing and dancing, playing with puppets and instruments, and games of all kinds where each child wins!  Music is playing and it totally ROCKS!  There is a party leader who smiles and joyfully leads them without hiding in a costume or forcing laughs wearing clown make-up.  They look like a parent or teacher and they know how to play along and have fun too!  Nothing is more special to a child than a grown-up who is giving them their full attention and PLAYING!  I don't think there will be any crying at this party.  YAY!!!!
Just so you know that everyone and I loved you & your style of entertaining. My daughter enjoyed herself and even played the hula hoop! Thank you for doing what you do. It gives parents like us some other options besides your ordinary clowns, magicians etc. Thanks for making my daughter's birthday fun & special. Mylah H., Ridgewood, NJ
10 Responses to Parties: Then and Now