Party Planning Made Easy!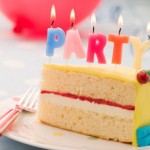 As a children's party entertainer in New Jersey, I'm often asked questions about party planning by parents looking to make their kids' birthday party extra special.  I thought it would be helpful to share with you some of my most helpful suggestions so that planning your child's next birthday party will be a piece of cake!
What should I do first?
I recommend planning your party

at least

2 months in advance.
Before you decide on your date and time, make sure the entertainer you want is available.
Read my "10 Tips for Great Kids Parties…" article for some very important party tips.
Where can I have my party if I don't want to have it at home?
You could try Elk's Clubs or Knights of Columbus.
Fire Houses often have party rooms to rent.
Pizza Places sometimes have private rooms.
Parks & Recreation in your town may rent out rooms or pavilions at local parks.
Country Clubs or Golf Resorts
Restaurants or Diners have private rooms or will clear space for entertainment.
Dance Schools or Karate Studios
Preschools or Camps
*If you can think of more party place ideas, please comment on the bottom of the page so I can add to this list!
To Theme or Not to Theme?
Your child's favorite character or activity usually makes the best theme.  This can be highlighted with decorations.
If your baby hasn't told you yet what his/her favorites are, go with something that makes you light up when it comes to your child:  A Garden, Animals, Rainbows, Music, Teddy Bears, Candy, etc.
I will help you plan activities and music to add more to your theme if you wish.
Don't feel that a party is only perfect if everything in it goes along with a perfectly matched theme.  Music, Fun and Positive Energy are all we need for a good time!
Party Favors?
I would like to take care of this for you!  It is one less thing you have to worry about! My "Sing Along with Miss Dylan" CD's can be included with my party packages and they are wrapped beautifully.  The CD's are great for children 1 -8 and I believe it is something families will enjoy and want to keep. What more could you want?  ;)
What can I serve the children?
Children do tend to expect pizza or chicken nuggets and fries at parties.  These are very easy choices and guaranteed to be enjoyed.
Make peanut butter and jelly sandwiches (You can cut these up into fun shapes!) but check that none of your child's friends have any peanut allergies first.
Favorites for babies are great at parties too:  Cheerios and Fishy Crackers.
Cut up cucumbers and carrot sticks with dip; a healthy option for a snack.
Cut up grapes, banana slices, strawberries and orange slices:   colorful and healthy.
Cubes or fun shapes of cheeses are yummy.  You can use a cookie cutter for the shapes.
Hot dogs wrapped in crescent roll dough (You can cut them in half before you wrap them.) are a huge hit with my family.
*Add in the comment box any fun ideas you have tried or would like to suggest!
14 Responses to Party Planning Made Easy!