The Importance of Music in Early Childhood Development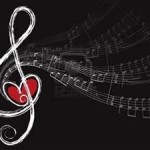 No matter where you turn, music for children is everywhere. From programs like Mommy & Me™ to Music Together™, major products from companies like Baby Einstein™, and even programming from your local PBS station – everyone agrees that music is an important part of early childhood development. In this article we're going to explore the benefits of music on children under the age of five; as well as offer tips on how you can implement music into your child's life.
Building Your Baby's Language Skills Using Music
What expectant mother hasn't been told that playing Mozart for her unborn child will make them smarter? In his 1991 book Pourquoi Mozart? (Why Mozart?), Dr. Alfred Tomatis presented the idea that classical music had a positive effect on learning capabilities, promoting healing and development of the brain. In 1993, a study by Rauscher et. al. showed that listening to classical music (Mozart in particular) had a positive effect on spatial-temporal reasoning; and in 1997, musician and innovator Don Campbell, popularized the term "Mozart Effect" with his book by the same name. Each of these experts arrived at the conclusion that music has a positive effect on learning, healing, and neurological development.
In the July/August 2010 issue of Scientific American Mind, Diana Deutsch pointed out that a baby begins their musical training in the womb, learning to recognize the tonal qualities of their mother's voice while still in utero. She cited a number of studies which proved infants recognized – and preferred – their own mothers' pitch to those of other women. As pitch is an integral part of all verbal languages, these studies then went on to explain how this early tonal cognizance proves a useful tool when learning basic language skills. When paired with the repetition of song, it's easy to see how language skills can be built faster when your child is exposed to music.
Strengthening Your Toddler's Fine Motor Skills
In addition to helping your child build his or her vocabulary faster, music can also help them to develop fine motor skills at a much earlier age. As your baby moves into the toddler stage, he is starting to explore his world in new ways –  from walking to touching everything within his reach. By exposing your toddler to songs which include hand movements (The Itsy, Bitsy Spider, etc.), dancing (The Hokey Pokey, etc.), and even allowing them to play simple musical instruments, you're helping them to develop the fine motor skills they will need in later years.
According to Cheryl Gallien of the New Hampshire Association for the Education of Young Children, music aids in a child's coordination through movement. Encouraging your children to dance to their favorite songs will aid them in skills we as adults take for granted, such as walking and running. Finger plays such as those found in The Itsy Bitsy Spider and Where Is Thumbkin? will help your child use their fingers for more intricate activities such as coloring and using eating utensils. Even allowing your child to play simple instruments such as tambourines, drums, and shakers to a rhythm will prepare them for more complicated motions.
Music Strengthens Overall Physical, Cognitive, and Emotional Health
As a whole, music has a positive impact on every aspect of a child's early development. Dancing and finger plays accelerate your child's physical health and development. Music can calm and soothe your child, get them in the mood to be active, and take them through a wide range of emotions. In addition, programs which incorporate music into your child's life will also help to promote their social skills – what could be more fun than clapping and dancing with friends?!
Last, but certainly not least, thanks to the efforts of those who have studied the "Mozart Effect" we also now know that children who listen to classical music are better listeners and retain what they learn with more ease than those who don't. According to Psychological Science (2011), a group of Canadian scientists led by Sylvain Moreno of the Rotman Research Institute, found that just 20 days of music instruction was enough to increase the verbal and auditory processing skills of preschoolers.
Tips To Include Music In Your Child's Life
Let's take a look at a few ways you can incorporate music into your child's everyday life, and how you can make listening and moving to music easy and fun!
1. Find reasons to sing – Whether it's a wake-up song, a pick-up-our-toys songs, or even just a silly song to get the wiggles out, make a point to sing – and dance – with your child every chance you get.
2. Listen to a variety of music – You may love Mozart, but your child is set on the songs of a big, purple dinosaur. It doesn't have to be one or the other! Introduce your child to a variety of musical styles – jazz, zydeco, classical, big band, rock & roll, etc. – to create a varied and wonderful experience for you both.
3. Invest in instruments – While your child may not yet be a concert pianist, there's no reason why she can't start playing music now. Simple keyboards, xylophones, shakers, drums, and tambourines will encourage your child to move and express herself through music, and will give her the confidence to try more complicated instruments in the future.
4. Join a music class with your child – Kindermusik™, Gymboree™, Mommy and Me classes (I teach one at Ivy League Preschool in Manalapan, NJ) – all of these groups (and more) offer music classes for parents and children. Take a class or two with your child, allowing them to interact with other children through music play. You'll benefit from being able to swap ideas with other parents, as well.
5. Make "mood" CDs – Want to get your child in the mood for bed? Try popping on a CD filled with his favorite lullabies and slower classical pieces. Want him to get some active, silly time? Have a disk with his favorite dancing songs. There are dozens of  ways you can combine your child's favorite songs to put them in a great state of mind.
Now that you understand how important music is to your young child's development, make sure you take time each day to sing, dance, move and play together. You'll both be happier and healthier for it!
Dylan Glanzer is an accomplished kid's party entertainer and singer, as well as a New Jersey certified teacher. Her company "Parties By Dylan & Company" offers quality musical entertainment for children under five – specializing in kid's birthday parties and baby's first birthday parties in NJ.
16 Responses to The Importance of Music in Early Childhood Development