What Makes A Great Early Childhood Entertainer?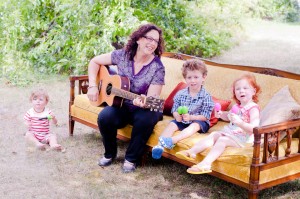 At Parties by Dylan & Company, we consider ourselves Early Childhood Entertainment Specialists.  Why do we "toot our own horn?"  If we don't, who will?  All kidding aside, we know our audience.  We have been doing kids parties in new jersey for 25 years now!  Children from age 1 to age 5 are very unique little people.  They are easily distracted, want instant gratification, and demand our full attention.  They can also be completely joyful, play with abandon, are totally curious, and always true to themselves.
How does anyone keep from losing their patience?  Because they are so completely cute?!  Well, as parents, it is hard enough to take them on one, two or three at a time.  How about 15 or more at a party?
You must think we're crazy!  But trust us, we're not.  Okay, maybe just a little.  We kind of have to be to get into the mind-set of these dynamic and complex individuals.  You see, we understand that all of these behaviors are perfectly natural and appropriate for their ages!!  And it takes a special kind of skill to handle a group of mixed age young children and have them sing, dance, play, feel safe, and stay focused, all while keeping a bright, real smile on their face:  the leader and the participants.  Here's what we do:
Make each child feel special and safe using eye level eye contact.
Transition each different activity smoothly and with music.
Stay upbeat and positive by accepting children and situations as they are.
Use entertaining and creative props that are colorful and fun.
Monitor children's interest in each activity to hold their attention and adjusting when necessary.
Speak to children with respect and in a natural tone of voice.
And you know what?  WE LOVE OUR JOB!  And if they're happy, we know you're going to be.  Our parties will make children the stars and parents the heroes!
Have you ever booked a party with an entertainer before?  What was your best and/or worst experience with that?  We'd love to know!
6 Responses to What Makes A Great Early Childhood Entertainer?